Heavy Duty SCRAP DPF Program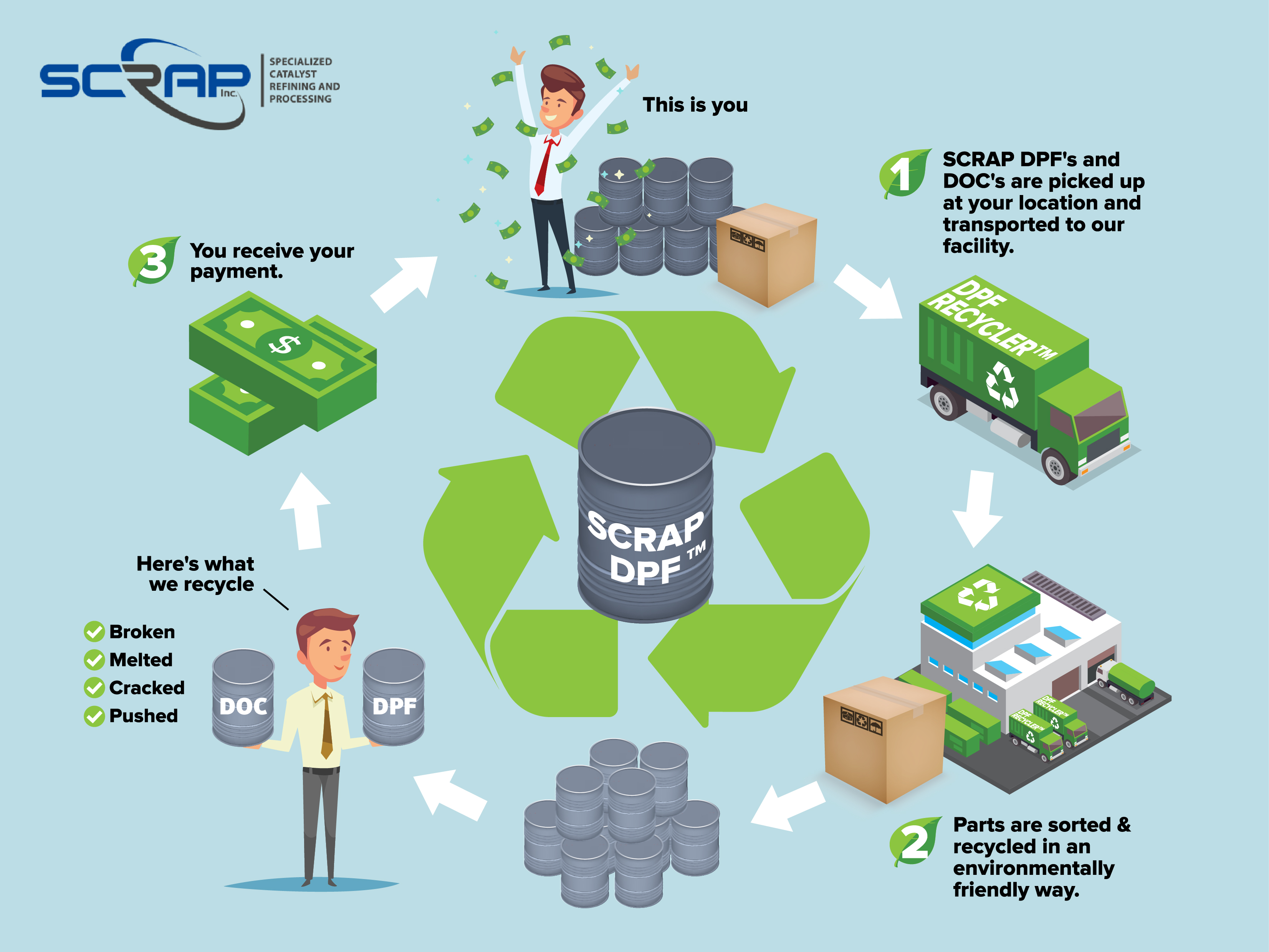 The SCRAP DPF Program provides a sustainable, need-based recycling process for the HD Diesel Industry.
Issues Facing Our Potential Suppliers:
Liability issues when used DPF's or DOC's are sold to a local recycling yards.
No consistent pricing structure for scrap DPF systems.
Shipping costs outweigh benefits when using long distance specialty recycling companies.
Questions? Need help with HD SCRAP DPF Pricing?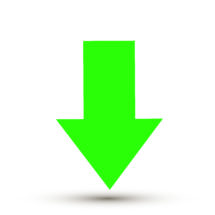 The SCRAP DPF/DOC Buyback Program is an efficient model with zero negative impact on daily operations.
The SCRAP DPF/DOC Buyback program has been developed by taking an in-depth look the needs of suppliers within the Diesel Industry.  Our successful, need-based recycling program is a scalable model which allows us to quickly adapt to the needs of our clients.  The SCRAP buyback program also provides a consistent, repeatable process as sustainability is key.
Our online Pricing Catalog is one of the key things that sets us apart from the competition.  This allows our suppliers to ship their product without the need to inventory or obtain price quotes.  This saves a great deal of time and adds to the overall value of the SCRAP process. We also offer shipping solutions which include the use of our DPF Shipping Crates.
Our company was launched with the goal of providing a reliable process for recycling Diesel Particulate Filters and Catalyst material.  For over ten years, we have been doing just that.  Our SCRAP DPF/DOC Buyback Program serves companies in all 50 U.S. States, and also provinces of Canada.
Efficiency is the key element of what makes our process profitable for the companies that we serve.  This efficiency enables our customers to have a steady revenue stream from their scrap DPF's and DOC's with no negative impact on current operations.
Let's start with a quick conversation.  This will allow us to help you decide if our DPF recycling program is the best fit for your company.  Once we speak with you briefly, we will be able to assist you in making an informed decision for your company.
Once you have decided that you would like to move forward with our program, the next step would be to get your company set up in our system.  As soon as this takes place, the next step is to get your company set up with the best shipping solution.  We will walk you through each step of this, providing you with clear, detailed instructions to follow.
This is your favorite part (and ours).  You continue business as usual, and we do what we do best.
Our program provides DPF and DOC recycling services to many types of companies within the Diesel Industry.
Including:
Diesel OEM's
Diesel Dealerships
Freight Companies
Diesel Fleets
Bus and Transportation Companies
Diesel Parts Suppliers
What do our suppliers say?