Frequently Asked Questions About DPF Recycling Are Displayed Below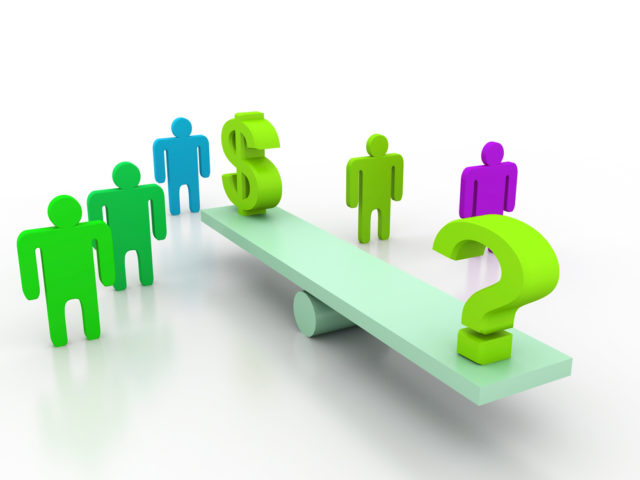 DPF Recycling – Frequently Asked Questions
1. How much is a used DPF System worth?
Many companies and individuals ask if DPF Recycling profitable.  It can be, depending on the type of DPF being recycled.  How much a scrap DPF system is worth depends on one primary factor – How much platinum and palladium we have been able to recover from other identical units.  Each DPF or DOC is manufactured with a certain amount of precious metals within the wash coat of the ceramic substrate that is contained within the metal canister.  We have spent more than a decade testing DPF systems for recyclable value and have found that prices vary greatly between part numbers.  Even if DPF or DOC units are from the same make, parts can vary in value by hundreds of dollars.
2. Can I get more for my used DPF system by selling it as scrap or a used part?
This is a complex question about DPF Recycling.  Although in most cases a used DPF system will be worth more as a used part than for scrap, the EPA has certain restrictions on selling used systems.  In most cases, unless a catalytic converter or DPF filter has been tested and certified by an EPA approved company, it is illegal to sell except for the purpose of salvage.
3. Who pays the shipping if I decide to recycle my DPF or DOC with Scrap Inc?
One of the benefits of choosing our company for your DPF Recycling needs is that we pay 100% of your shipping cost.  If you are shipping us a single unit or a few units at a time, free UPS labels are provided and can be printed out from inside your account on our website.  If you have a larger quantities, simply contact us and we can have a truck pickup at your location within 24 hours.  We also offer complimentary container service for companies who have ongoing DPF Recycling needs..
4. Do we still purchase catalytic converters or only DPF and DOC systems?
Yes.  We purchase catalytic converters, diesel particulate filters, and also diesel oxidation catalyst.  When our company started in early 2007, our primary goal was purchasing regular car and truck gas catalytic converters. Our original website www.sellyourcatsdirect.com has since been replaced with our current website www.DPFRecycler.com .  Although the vast majority of our business is DPF system recycling, we do purchase catalytic converters from companies and individuals throughout the United States.
5. How is the value of each scrap DPF or DOC determined?
We utilize XRF technology for determining the recycling value of each DPF and DOC.  We typically test a minimum of 5 to 10 units of an identical part number and then average out the metal content between those five to ten units. Once we have established an average metal content, we are able to calculate the value based on the global metal markets and establish a purchase price for that unit.
6. Do we offer DPF Recycling Services to companies in California?
Absolutely! We have been purchasing catalytic converters and DPF systems from California since early 2007.  Although slightly controversial, there are currently no restrictions for shipping DPF systems or catalytic converters to our facility from the state of California.
7. Do we sell replacement DPF systems?
No.  We do not sell or distribute any OEM or aftermarket replacement DPF's (diesel particulate filters) or DOC's( diesel oxidation catalyst).
8. What happens to a DPF or DOC when it is recycled by our company?
When a catalytic converter or a DPF system is recycled with our company, it goes through several steps before being turned into a marketable commodity.
The first step is to remove the ceramic substrate from the metal canister.  The metal canister is then recycled as a scrap steel while the ceramic inside is crushed added to thousands of pounds of other DPF and Catalyst material.  The Catalyst material is then crushed and blended into a very fine consistency.  Once the Catalyst and DPF material has gone through a drying period, samples are taken from the material and sent to the lab for testing.  Once the total value of the entire lot has been established, the material enters the last phase of the recycling process which is the refining.  This is where the platinum and Palladium are smelted and extracted from the Catalyst material. The platinum and Palladium are then sold on to the global metal market at the current global market price.
9. Do we purchase aftermarket DPF filters?
Yes.  There are several brands of aftermarket or replacement DPF systems that have recyclable value to our company, especially from heavy duty diesel applications. These include ( but are not limited to) Roadwarrior, DCL & Donaldson.
10. How long have we been in business?
We have been offering DPF Recycling  and Catalytic Converter Recycling Services since 2007.  After over a decade, we have satisfied customers in all 50 States and also several provinces of Canada.
11. What is our service area?
We cover the entire United States and also Canada.  Currently customers within the United States have the option of using our free UPS labels for smaller quantities and our freight shipping or container service for larger quantities.  At this time we do not offer free UPS shipping for Canadian customers, however, we do offer free freight shipping for customers who have one or more pallets of DPF filters to be recycled containing 20+ units.
12. Who buys used DPF systems?
We have been purchasing and recycling DPF System since early 2007, however we are not the only company who will purchase your scrap DPF system from you.  Many local salvage yards will also purchase used DPF systems for the scrap steel value.  The problem is that the majority of these local companies will not have any idea how much each unit is actually worth.  In this case, usually a price per pound or a lower flat rate price per unit is established. When you recycle your DPF systems with our company, a fair market price is paid for every unit that we purchase.