Ford Powerstroke Scrap DPF System Recycling Prices Are Displayed Below
ALL PRICES DISPLAYED ON THIS PAGE ARE CURRENT AS OF TODAY.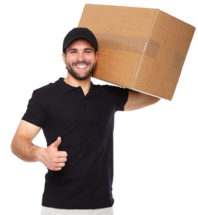 Ford Powerstroke 6.0L/6.4L/6.7L DPF SYSTEMS-WHAT WE PURCHASE AND RECYCLE EXPLAINED
 Ford Powerstroke joined other diesel engine manufactures and added DPF systems to applications starting half way through 2007. This was due to the EPA enacting new emissions standards on all on road vehicles equipped with diesel engines. Up until 2007 Ford Powerstroke exhaust systems (6.0L Models) were equipped with a single catalytic converter. When Ford's 6.4L Powerstroke models rolled out midway through 2007, the exhaust systems were equipped with a much more complex DPF system.
6.0L Ford Powerstroke Catalytic Converter 2003-2007 Models
(We do not purchase these for recycling)
Although these diesel catalytic converters do contain trace elements of the metals that we recycle, the value on most fall below $5.00-$10.00 each.  Due to the fact that we offer free shipping to our customers, it is not cost effective for us to purchase these types of units. 
6.4L Ford Powerstroke DOC (DIESEL OXIDATION CATALYST) 2007.5-2011 Models
(We purchase these for recycling)
This component on the Powerstroke DPF system is basically a catalytic converter for a diesel engine.  These are manufactured with elements of precious metals in the substrate which include Platinum and Palladium. The precious metals create a reaction in the exhaust gasses which effectively turns carbon monoxide and other harmful elements into water.
6.4L Ford Powerstroke DPF (DIESEL PARTICULATE FILTER) 2007.5-2011 Models
(We purchase these for recycling)
The DPF is responsible for filtering or "Trapping" diesel particulates that would otherwise exit through the Powerstroke exhaust system. These diesel particulates also referred to as DPF ash or soot accumulate inside the DPF filter until a regen is triggered.  DPF regeneration, simply put, is when extreme heat is added to the DPF Filter and diesel particulate matter is incinerated.  This is accomplished by fuel being injected into the DPF which increases the temperature to over 950 degrees F.  Over time, small elements of DPF ash or soot may accumulate within the Powerstroke DPF (diesel particulate filter) even though the proper regens or re generations have taken place.  This soot buildup will typically require the DPF system to be removed from the vehicle and cleaned.
6.7L Ford Powerstroke DPF & DOC Combination 2011-Current Models
 (We purchase these for recycling)
Unlike the 6.4L Powerstroke DPF system which has a DPF and a DOC which bolt together under the vehicle, the 6.7L model DPF system is one large unit which consists of a DPF, DOC and SCR.  These Powerstroke DPF systems are extremely large and heavy and require at least two people when removing or replacing the system.