DODGE CUMMINS SCRAP DPF SYSTEM RECYCLING PRICES ARE DISPLAYED BELOW
all prices displayed on this page are current as of today.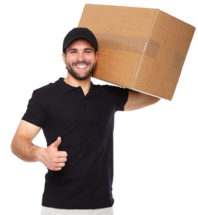 CUMMINS 6.7L DPF SYSTEMS-What we purchase and recycle EXPLAINED
 Cummins introduced the 6.7L diesel engine halfway through the calendar year of 2007.  In addition to more horsepower, one of big differences was revamping the entire exhaust and emission system to more effectively eliminate harmful pollutants. The emission device on the earlier 5.9L models consisted of a single catalytic converter.  The newer systems on the Cummins 6.7L models are a bit more complex. These newer exhaust systems which are commonly called "DPF Systems", actually have several components that work together.
DOC (Diesel Oxidation Catalyst)
(We purchase these for recycling)
This component on the Cummins DPF system is basically a catalytic converter for a diesel engine.  These are manufactured with elements of precious metals in the substrate which include Platinum and Palladium. The precious metals create a reaction in the exhaust gasses which effectively turns carbon monoxide and other harmful elements in water.
DPF (Diesel Particulate Filter)
(We purchase these for recycling)
The DPF is responsible for filtering or "Trapping" diesel particulates that would otherwise exit through the Cummins exhaust system. These diesel particulates also referred to as DPF ash or soot accumulates inside the DPF filter until a regen is triggered.  DPF regeneration, simply put, is when extreme heat is added to the DPF Filter and diesel particulate matter is incinerated.  This is accomplished by fuel being injected into the DPF which increases the temperature to over 950 degrees F.  Over time, small elements of DPF ash or soot may accumulate within the Cummins DPF (diesel particulate filter) even though the proper regens or regenerations have taken place. This soot buildup will typically require the DPF system to be removed from the vehicle and cleaned.
NOx Absorption Catalyst (NAC)
(We purchase these for recycling)
The NOx catalyst can be found on vehicles with the Cummins 6.7L engines prior to 2013 model years with the exception of the 2011 and 2012 Cab & Chassis models.  After 2013 all Cummins 6.7L vehicles are equipped with a NAC.  The purpose of this component is to capture and store harmful emissions during time when the engine is running lean, and then to convert the harmful emissions into harmless gasses such as oxygen during times that the engine is running richer.
SCR (Selective Catalyst Reduction)
(We do not purchase these for recycling)
The SCR was first introduced to the Cummins 2011 Cab & Chassis models.  By 2013, the SCR was installed on all Cummins 6.7L vehicles.  The basic function of the SCR is to convert nitrous oxides into harmless water.  This occurs when DEF (diesel exhaust fluid) is injected into the SCR which in turn causes a reduction reaction to the harmful elements.  The DEF is kept in a separate storage tank and usually needs to be refilled at least one-two times between oil changes.